Give Your Apple Watch A New Look
Apple smart watches are becoming more and more popular. It is powerful, practical and stylish. You can use it to do many things, such as making an electrocardiogram or detecting your heart rate. More and more people now own Apple Watch. But watches are the same, what makes each watch look different? The answer is the various stylish Apple Watch Band. Because different bands can show different styles.
Apple Watch allows users to change Apple watch bands to show their own style. Fortunately, the Apple Watch band is as versatile as the watch itself. There are a variety of materials, designs and colors, as well as bands suitable for various occasions.Picking a good band from all the options you have is really not an easy task.
Therefore, we will introduce you to four different stylish and high-quality Apple Watch bands.

1.Elegant Magnetic Mesh Band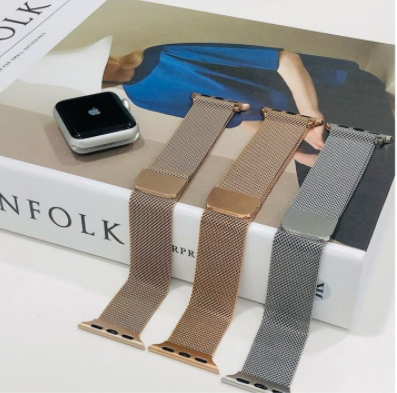 These bands for Apple watch are crafted from top stainless steel, comfortable touch feeling on your wrist, wear-resisting and corrosion resisting and elegant. Low-key but eye-catching, very suitable for people with minimalist taste. It has no buttons-the entire band is magnetic, making it easy to wear. It can be adapted to any size of wrist and fits perfectly.
Like most other gorgeous Apple watch bands, Magnetic Mesh Band is compatible with all versions of Apple Watch. It is available in Black, rose gold, silver, royal gold, lavender, champagne gold, colorful, gold, red etc. It looks delicate and durable.

2.Stylish Scrunchies Apple Watch Band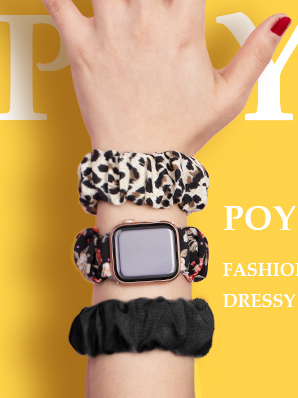 This Band is made of cotton and polyester fabric. Stylish, comfortable, light and easy to clean. It has no buckle, so you can put it on or take it off easily. Personalize your Apple Watch with various cute pattern bands from everyday life.
You can also match bands with different patterns according to your own clothes. It is the preferred watch strap for dating.
 
3.Fashionable Breathable Sport Band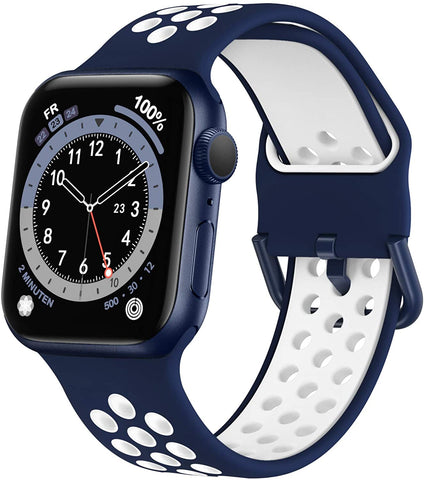 Some people prefer their watch straps to be more breathable and fashsionable, which makes them more comfortable to wear the watch in sports or hot weather. Breathable Sport Band is a good choice.
The Breathable sport band not only has the sturdiness and simplicity of a normal sports bands, but also has some small holes. These holes can improve the comfort and breathability of the bands. Don't be afraid even in the hot summer, because it is not only breathable, but also waterproof. Very suitable for outdoor sports.
4.Fancy Apple Watch Band with Leather Bumper Case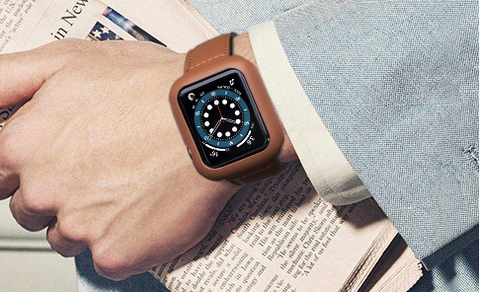 This band is made of high quality leather, which is skin-friendly, fancy and comfortable. And the 360-degree integrated protective case provides comprehensive protection for Apple Watch from scratches and impacts. 
In addition, this watchband adopts a fully-wrapped protection design, which is convenient and quick to install or remove, and there is no need to remove the case when charging the watch.
The apple watch bands perfect for business and casual, especially some formal occasion, looks more decent and solemn.
 
If you want to change to a new style, be sure to check them on this Website and find one or more stylish Apple watch bands that suit your style.