Everything You Should Know About the Upcoming Fitbit Sense
Fitbit has rolled out its first true health device, the Fitbit Sense, with a lot of new features that haven't been seen in other devices before. Fitbit Sense is the smartwatch that's supposed to be taking over the apple watch series 5 and the Galaxy Watch 3 as a flagship smartwatch.
The Fitbit Sense is basically a Versa 3 packed with a lot more sensors. The aluminium case of Fitbit Sense makes it light, and it also comes with an improved AMOLED display which other parameters of the display remained the same as the Versa 3. It features a 1.58-inch display with a 336*336 pixel resolution.
It's waterproof to 50 meters and has built-in GPS.
The Fitbit Sense is priced at $329.99 and will be available for sale in late September.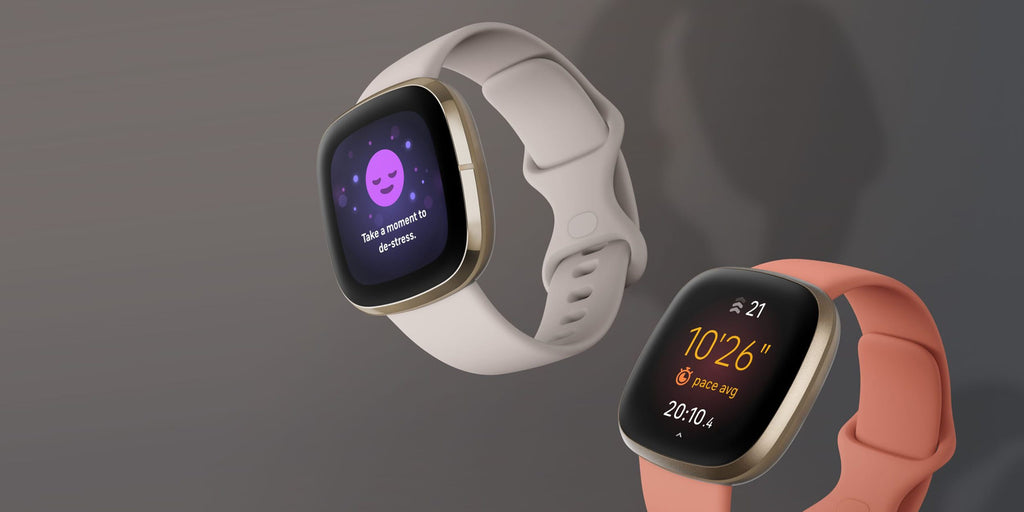 It's more expensive than any other Fitbit devices but still cheaper than its competitors of the same level from Samsung and Apple.
Fitbit Sense - Heart Rate and ECG
Fitbit introduced ECG to the Sense, it's the company's first time to add ECG to its smartwatch. You can take ECG readings by simply putting your fingers on the Sense.
It also has an upgraded heart rate sensor to provide more accurate heart rate readings. PurePulse 2.0 is said to use multi-channel sensing to create multiple heart rate readings. It also has machine learning that can extract the data across channels and give you a more thorough look at your heart rate changes.
Fitbit claims that the Sense can pick up details that are usually ignored by humans analyzing in your report with the help of machine learning.
The Fitbit Sense will track your heart rate and resting HR and present it to you the usual way. But now the Sense is starting to focus more on heart rate variability(HRV).
It's not news that fitness trackers use HRV as part of analysis, but what's new is that Fitbit now allows Fitbit Premium users to see the raw data the watch collects.
There are indicators that can show your body is under physiological stress like a drop in the time between heart beats. Fluctuations like this could also be a sign of possible infection.
Fitbit Sense-tracking your stress
Stress monitoring is an important feature of the brand new Fitbit Sense. In order to help users detect and combat stress, the Fitbit Sense features a lot of new sensors. One of the new sensors is the electrodermal activity sensor which can read the moisture in your kin. With the help of these new sensors, it can produce a single stress score based on data like the moisture in the skin, heart rate variability(HRV), temperature, etc. 
Your stress level will be tracked and recorded daily and the Fitbit Sense will show a single indicator of your daily stress between 1-100. A higher number means a better score.
The EDA app can also produce spot scores for you. All you need to do is put your palm on the face of the watch.
Fitbit has developed its own approach toward stress which focuses more on the psychological effects of stress. It's a new and different approach than its fellow competitors.  
Fitbit Sense-detecting your wellness and illness
The temperature sensor was added to the Fitbit Sense as a response to the pandemic. It's an important part of the watch that helps to detect if you are undergoing an illness.
The Sense will track and log your temperature at night to form a regular baseline data. There are certain signs that could indicate something's wrong, like spikes in your temperature. As good as the feature sounds, there's not an option for a spot reading.
In the brand new Fitbit Premium dashboard, you can see the changes of your body temperature along with other data like heart rate variability(HRV), breathing rate, blood oxygen levels and resting heart rate.
You can easily spot changes in the dashboard which could indicate something's wrong in your system.
Fitbit had spend a lot of effect to help people fight the pandemic. The Fitbit Sense is shown to be able to detect an infection 24 hours before symptoms appear, sometimes it can even detect changes up to 5 days before getting sick.
Fitbit Sense-Smartwatch features
Let's not forget the Fitbit Sense is still a smartwatch despite having all those health features. It has 50 meters water resistance and GPS to log your workouts and heart rate tracking during your workout sessions.
The Fitbit Sense also has the Active Zone Minutes and offers Cardio Fitness Score to give you an idea of your fitness.
Conclusion
The Fitbit Sense is a big surprise we didn't expect but needed. The medical features we've seen on Apple Watch and Galaxy Watch 3 really had as surprised and excited, but not as much as the Fitbit Sense. The stress and general illness detecting is something that we haven't seen in other devices and groundbreaking. Now we can't wait to see it officially launch in late September.